Mark S. Blackburn, M.B.A.
---
Where I grew up--(Newport Beach, CA):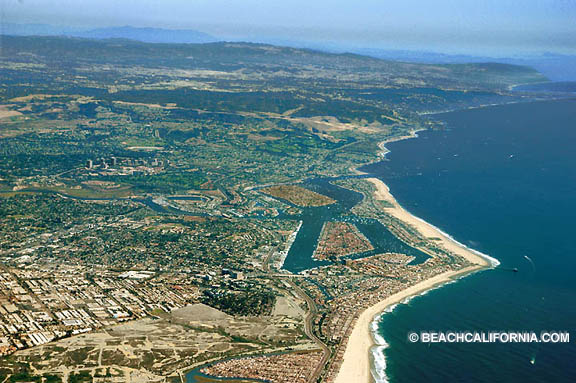 In this photo Newport's population is over 75,000. When I was 4 years old Newport had only 4,000 people.
Here is the landscape of my back yard growing up. I often thought I was Tom Sawyer growing up in Newport Harbor in the 1960s.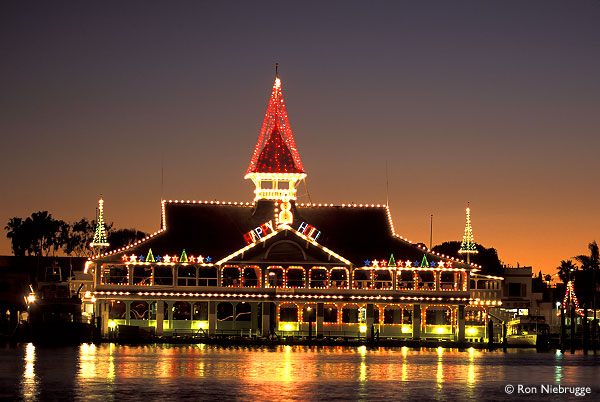 Newport Harbor
And, below is a once familiar landmark to all mariners who sailed home from Catalina Island--The clock tower of Newport Harbor High School, attended by me in grades 9 and 10, and by my Daughter in grades 11 and 12. Between us, we would have graduated a 4-year-veteran. The clock tower was built in 1933.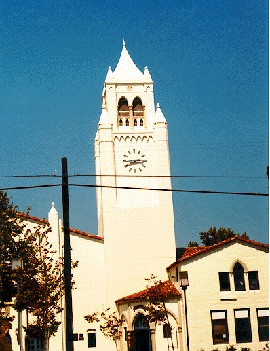 Newport Harbor High School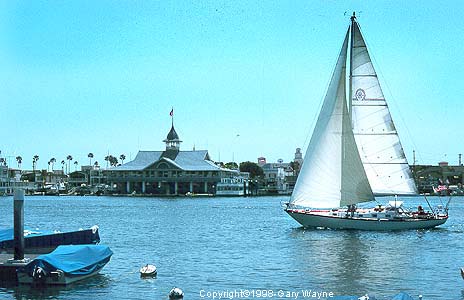 Balboa Pavilion by day
An Enchanted Place:
Balboa Island
Newport Harbor has a number of islands. My favorite is Balboa Island. Even now if you want to go to the ocean, one of the best places to park is on Balboa Island. If you take the ferry across to the Balboa Peninsula, you'll be at the ocean, and won't have to pay to park. And, at 50 cents per crossing, you'll enjoy the cheapest boat ride in So. Calif.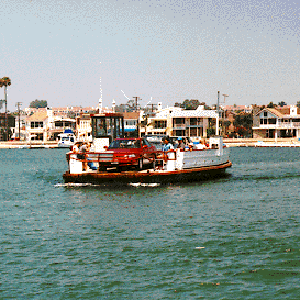 The Balboa Ferry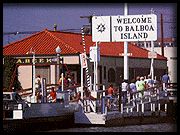 The Ferry Dock
The Ferry only holds 3 cars. In peak hours they run only 3 ferries. In my next life I'm going to be a ferry pilot.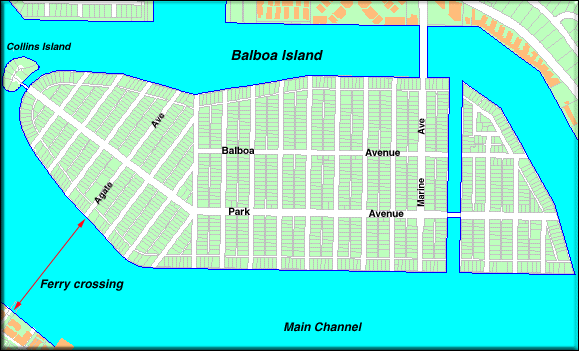 A map of Balboa Island. My Dad's old office was at the corner of Marine & Park Avenue. My parents had a couple different homes on the island. Balboa Island is the friendliest place I know. I never visit Southern California without taking at least one lap around the main island. That takes about 30 minutes. As a boy, I would put ashore in whatever boat I had on Balboa and seek out sustenance in the form of (forgive me) a frozen banana or other popular snacks. After visiting a few shops I would set sail again in search of adventure.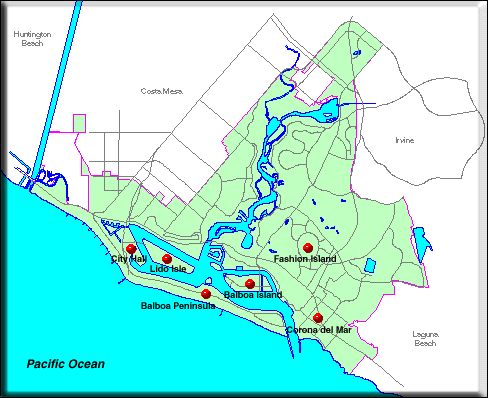 Here's a map of Newport Beach. The full city is in green. Few people realize that Newport Beach includes Corona del Mar. There probably didn't exist on earth a nicer place to grow up.
Official City Website for Newport Beach, California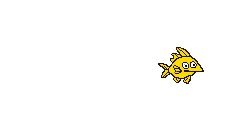 Mark Blackburn