---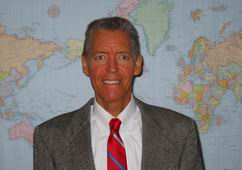 My Appeal Against the "Tower of Doom," a project approved by Sacramento City Council.
Why should you oppose the Cell Antenna Array in Alkalai Flats?
Your Financial Health (the value of your property WILL drop if you are within 2000').
Your Physical Health (read my appeal document for more information).
Neighborhood Blight will result as rental properties become un-rentable and are abandoned (read more to find out why).
We've made a lot of progress in Alkalai Flats in one decade. Please do not let the city take away the gains we've made. OPPOSE this measure! Attend the Public Hearing Thursday June 5, 2008. Anyone who attends and registers properly can speak for 3 minutes. I URGE all Property Owners to who have a vested interest in their property values (duh) to do this!
In April 24, 2008 the city council approved a plan to install a cell phone antenna at Washington Plaza, 1318 E Street. This is a Senior Apartment building owned/managed by the City through SHRA. Read about the experience of another similar Senior Building and their Cell Phone Antenna. Is this how the city wants to treat it's weakest and most defenseless citizens?
The City was to have notified all property owners within a scant 500' of the proposed Electromagnetic Radiation Hazard, but I found that out of the dozens of such property owners only two were aware of it.
My Partner, Sharoll, tried to attend the allegedly public April 24 hearing in order to read a statement opposing the EMR hazard, but she was turned away being told there were no public meetings that evening at all entrances to city hall.
The PUBLIC city council meeting that will hear my appeal is scheduled at 6pm on Thursday, June 5.
Location: City Council Chamber, First Floor 915 I Street, Sacramento, CA 95814
YOU ARE URGED TO ATTEND!
Come a little before 6pm to register to speak. We are the 1st item on the meeting agenda.
A few suggestions if you speak:
If you are a resident of Washington Plaza or live in the neighborhood, please tell them that you don't wish to be a guinea pig so the city can make an extra $2,000/month. Tell them the experience of others, as well as the fact that the State of CA has recognized the unhealthfulness of cell radiation by banning cell antennas from within
IF you are a property owner, please object because of how your building will be more difficult to rent because the law will require you to disclose the EMF hazard near your building.
Here is my appeal as filed with a map showing the plethora of cell towers already in downtown.
June 5 Hearing Agenda and city staff report regarding the Appeal.
---------------------------------------------------------------------------------------------
Email from Jason Hone received Friday, May 30:
Hello Mark,
I received a call from a resident of the SHRA building and informed her of the hearing time and location.
The hearing is certainly open to the public and anyone who wishes to can speak. Public testimony is limited to three minutes per person and they are asked to fill out a speaker slip so that they can be called forward when it's time for public comments.
I hope you've received the mailed notice from the City Clerk's office, but just to reiterate,
the hearing begins at 6:00pm and will take place in the Council Chambers on the first floor of the New City Hall at 915 I Street. The appeal is the first public hearing item on the agenda at the 6:00pm meeting (Item 29).
On another note, (you'll see this mentioned in the staff report) the City Attorney's office informed me that per the Telecommunications Act of 1996, local agencies are prevented from imposing more restrictive standards related to radio frequency electromagnetic fields from cellular telephone equipment than what is specified by the
FCC
.
The agenda and staff report were posted online today. You can find them at
http://www.cityofsacramento.org/clerk/council-agendas/
click on "Access agendas for future meetings" and you'll see the link to the June 5th City Council agenda. The staff report is under item 29 - click on the link "060508-29-Appeal Metro PCS (PDF-5925 KB)" to get to the PDF document.
Thank you and please let me know if you have any questions.
Jason Hone
Planner
City of Sacramento
Development Services Department

300 Richards Blvd., Third Floor
Sacramento, CA 95811
jhone@cityofsacramento.org
Phone:
(916) 808-5749

------------------------------------------------------------------------------------------
Don't know whether EMFs are harmful? Below are some summaries from this page.
California - Santa Barbara (1990)
On February 28, 1990 New Yorker writer Paul Brodeur and the Electric Power Research Institute's Dr. Leonard Sagan went head-to- head in Santa Barbara before the California Municipal Utilities Association. The EMF issue is hot in Santa Barbara because of an unexplained childhood cancer cluster at Montecito Union School. Between 1981 and 1988, there were six cases of leukemia and lymphoma among the students - five times the expected rate. Of particular concern is the fact that two 66 kV power lines are on the perimeter of the school property. In addition there is an electrical substation close by.
Arizona - Mesa (1992)
Parents concerned with an unusually high incidence of brain cancer among children at Frost Elementary School identified a 50 mG magnetic field hot spot in the basement. The problem was rectified by correcting an improperly wired lighting system.
California - Fresno (1992-1993)
In an article in the December 7, 1992 issue of the New Yorker, Paul Brodeur reports on a cluster of cancer cases among teachers and teachers aides at the Louis N. Slater Elementary School in Fresno, California. A high voltage transmission line is within a hundred feet or so from the school and the cancer cases were concentrated amongst people working on the side of the school closest to the power lines.

Mark Blackburn