By: Mark S. Blackburn, MBA
Les Jones has been a friend and mentor for over 40 years. This guy is just plain amazing. He was a business associate of my Dad's in Newport Beach, CA. When I remember back I recall that my parents absolutely loved and admired Les. As the years have passed, I keep seeing more reasons why this would be.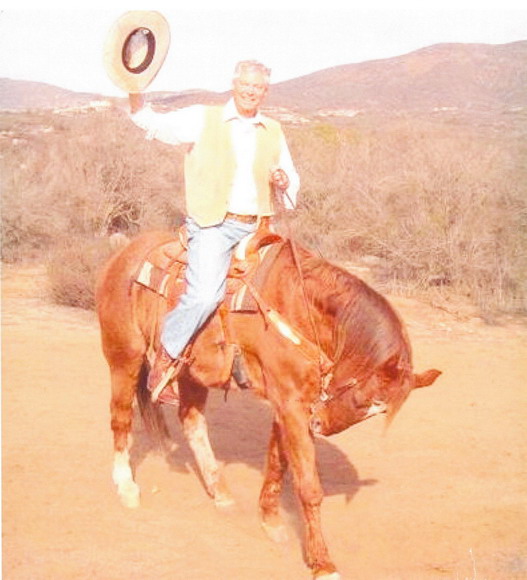 Les (Buck) Jones looking like Buck Jones (Western Movie Star)
A Cowboy at heart, Les has been riding or has owned horses since he was 10 years old.
---
L.B. Jones
Senior Olympian - Totally Amazing
With motto of "Live your Life and Forget Your Age" my good friend Les Jones recently announced to me that he had received the Gold Medal in California's Senior Olympics for swimming. This is a remarkable achievement to be sure. But, if you will take 1 minute to read further, you will find that it is merely one more in an impressive lifetime of amazing feats!
Les was an HONOREE at the National World War II Memorial Dedication, Washington, D.C., as a WW II Decorated Navy Combat Action Veteran.
Battle of the Atlantic
Jones began his U.S. Navy service in the early 1940s at the age of seventeen. During the first half of his enlistment in WWII, he was deployed on three combat tours to the European Theatre Campaign. While in the North Atlantic his trauma injuries were sustained during combat action with an enemy U-Boat. Jones was awarded the PRESIDENTIAL UNIT CITATION three times from Pres. Truman. The Battle of the Atlantic was one of the most decisive and longest combat campaigns of WWII. The Nazis carried on their U-Boat warfare to the bitter end, victory in Europe, "V-E Day".
There were Three War Zones during WWII: American Campaign Theater, Asiatic-Pacific Campaign Theater and the European-African-Middle-Eastern Campaign Theater. Les served in all three War Zones and was awarded medals for all three campaigns, authorized by Executive Order of President Franklin D. Roosevelt, in recognition of his heroic effort.
Durring WWII he was deployed four times into War Zones.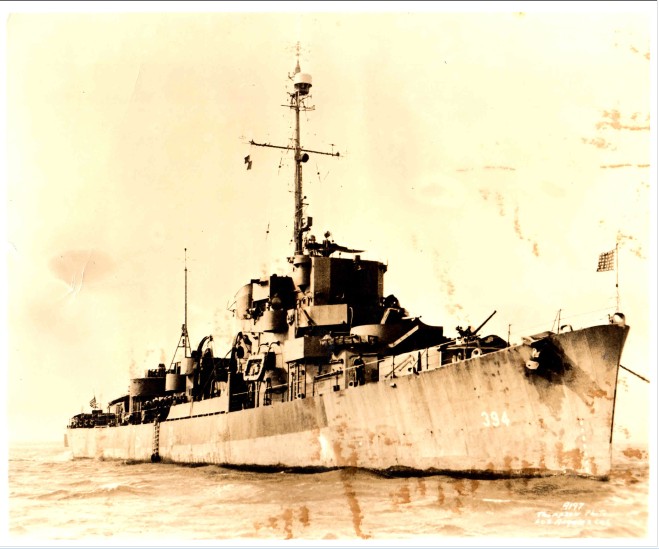 The Destroyer Escort on which Les spent his entire Naval Career cruising through the Atlantic and the Pacific, the two largest oceans in the world.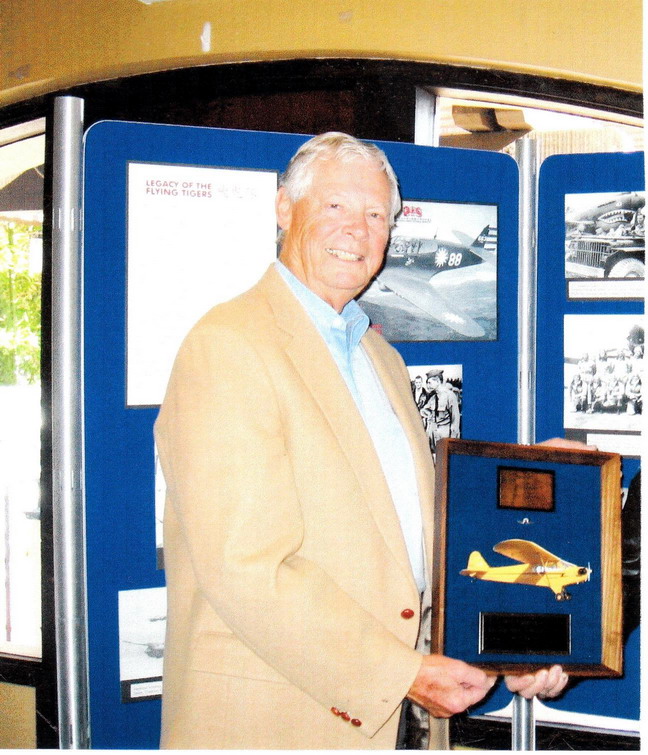 Les Jones receiving his Golden Wings Award
Sliver Wings Fraternity, an International Aeronautic Organization for Pilots, honored L.B. Jones as a "Golden Wings": Member. He was recognized for his first solo flight in a powered aircraft 50 years ago and for his many flying achievements. Les' solo flight was in a piper J-3 Cub out of Orange Country Airport, Ca.
---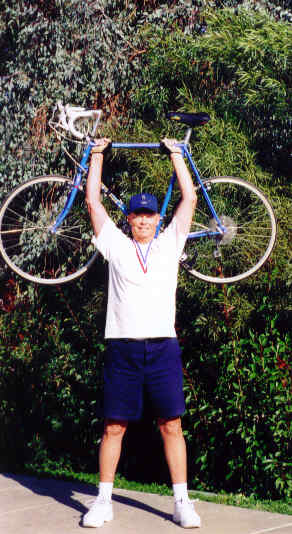 Les, just completed riding a "Century". He rode One Hundred miles.
---
There are so many reasons to be amazed by Les Jones! Les has:
Sailed in the 2225-mile TransPac (LA to Honolulu) Yacht Race 2 times

Raced in the 1425-mile Acapulco, Mexico Yacht Race

Sailed in the Mazatlan, Mexico Yacht Race

Sailed in the Bermuda Yacht Race (from Newport, RI to Hamilton, Burmuda)

Sailed the West Caribbean down to Port of Spain, Trinidad

Sailed in the Newport Beach, CA to Ensenada, Mexico Yacht Race several times (World's Largest International Yacht Race)

Largest Bike Ride Les Has Participated in...but not the longest.

Les has sailed on boats and ships both power and sail, of various sizes. Les has Ocean Blue water experiences including cruising and racing in various areas of the Atlantic Ocean, Trans-Atlantic Crossings, the West Indies, the Caribbean Sea, Panama Canal, and the Trans-Pacific Ocean areas. This has given him over 81,600 offshore miles--a distance equal to 3 times around the world.

Returning from Catalina Island aboard Les's Columbia Mark II Sloop

Les drove Corvettes, Super Production, in So. Ca. Sports Car Racing.

Les also owned 5 Motorcycles, the largest, a 1200cc Yamaha is pictured below:

Taken the Gold Medal in the California Senior Olympics in cycling. Since earning his first Senior Olympic Gold Medal, he has received additional Gold Medals in Swimming, Track & Field, and Cross-Country Skiing.

Run in the LA Marathon. Most recently at the at age of 75. He still competes in Triathlons (Run, Bike, Swim).

Run in the San Francisco's BAY TO BREAKERS race. The Bay to Breakers is one of the Worlds largest foot races. It started in 1912. The course runs from the Embarcadero, San Francisco Bay to the Pacific ocean.

Climbed Mt. Whitney, CA (Tallest peak in the Contiguous United States)

Climbed Half Dome Yosemite, Ca. 3 times

Hiked portions of the Pacific Crest Trail in CA, OR, and WA. Also hiked portions of the Appalachian Trail in MA, VT, and NH. The Pacific Crest Trail is a 2,650-mile scenic trail that runs from Mexico to Canada. Les has always enjoyed the outdoors and learned, "Take Only Memories and Leave Only Footprints."

Ridden a bicycle around the perimeter of Bora Bora, French Polynesia. Also rides Centuries (100 mile races).

Been a successful Investment Real Estate Broker for many years

Graduated from the University of Southern California (USC) School of Commerce, Bachelor of Science Degree. Completed High School at Hollywood High.

Been a devoted Husband & Father to 2 Sons and now has 3 Grandchildren
---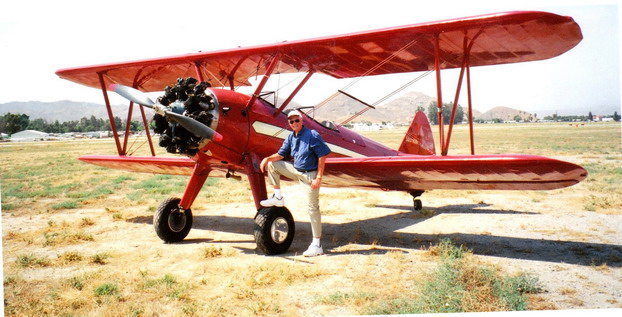 In this photo Les shows us a Stearman Bi-Wing, which he remembers fondly as the first plane he ever flew in at the age of 14.
---
And, just in case you think Les is too one-dimensional, in between his other amazing pursuits, Les found time to set Six National and World Records in Aviation!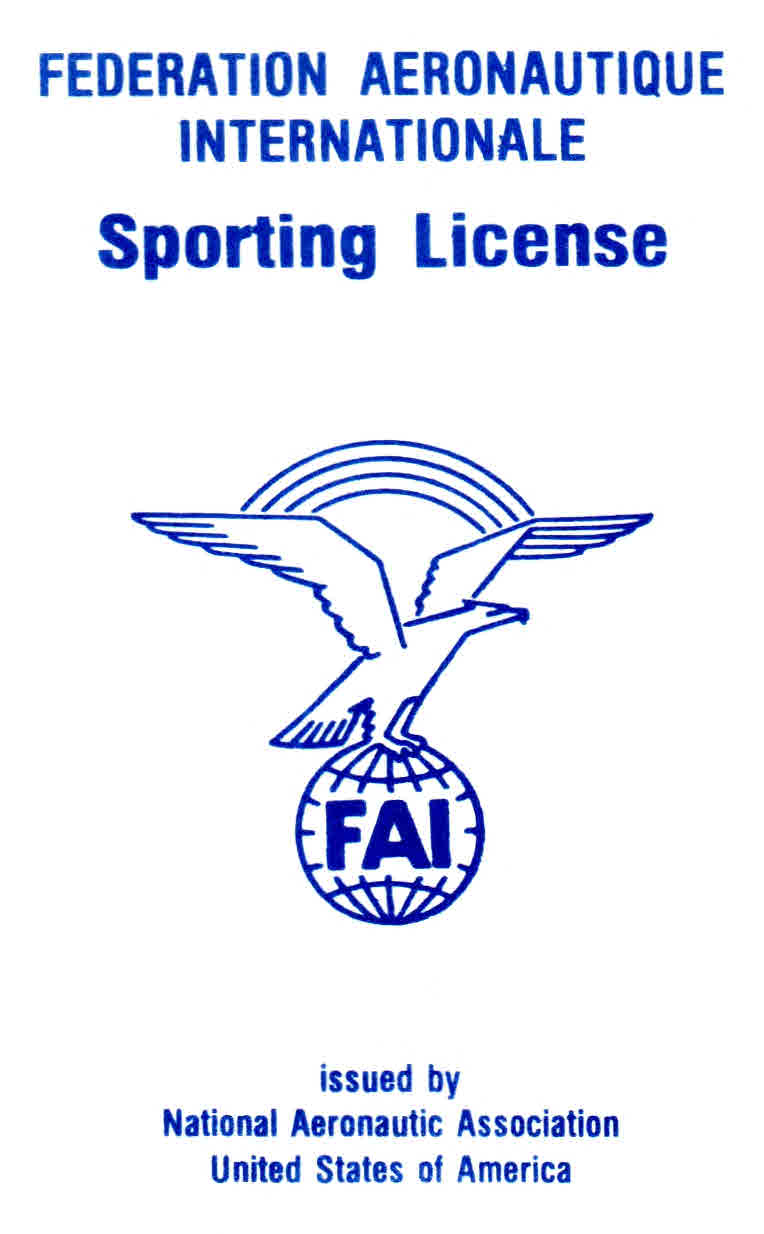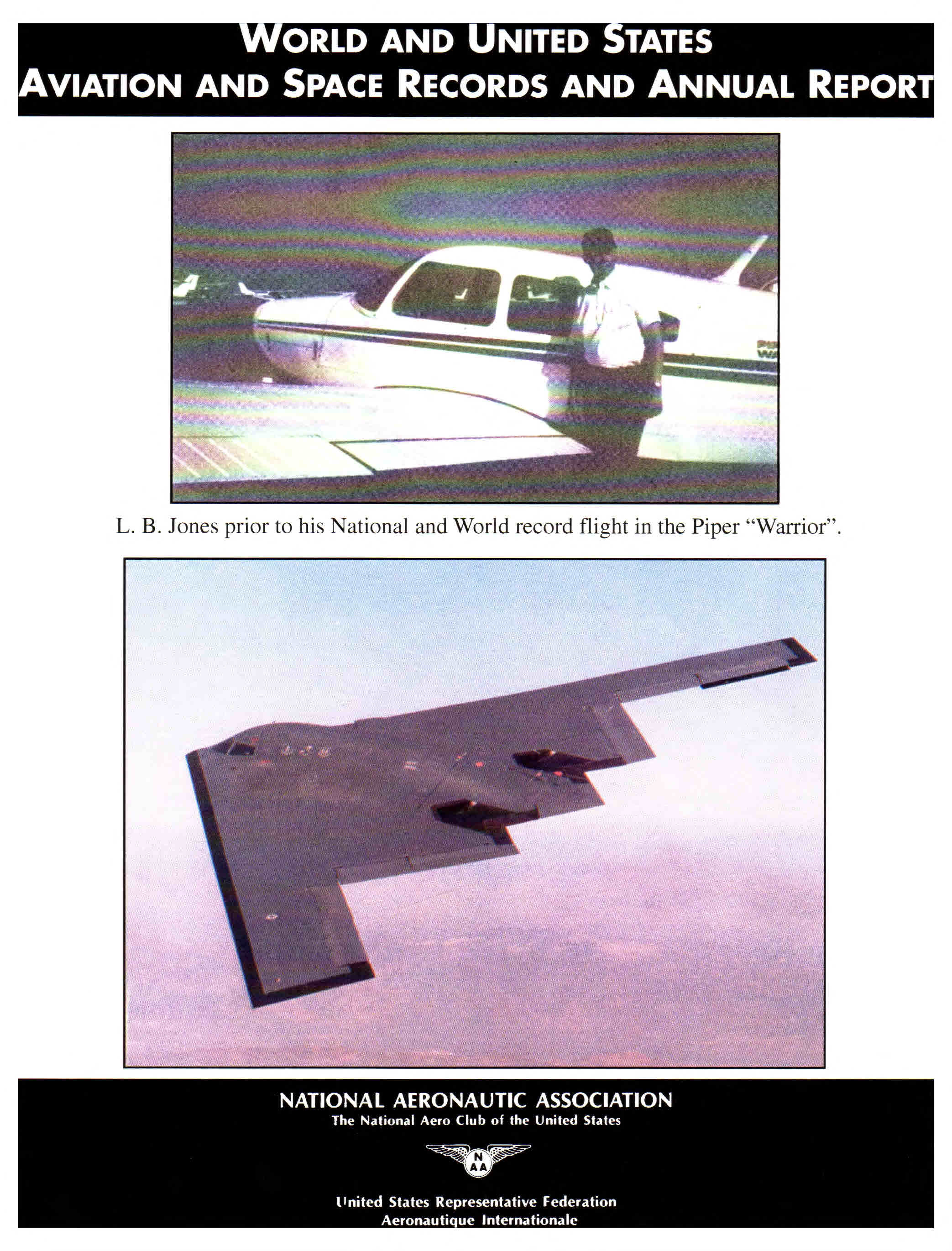 FLYING ORGANIZATIONS, ACHIEVEMENTS AND MEMBERSHIPS
He mostly flys a Cessna 172 Skyhawk, and often a bi-wing Stearman. He also flys ultra-light airplanes and gliders (soaring).

Quicksilver GT-500 Ultralight Aircraft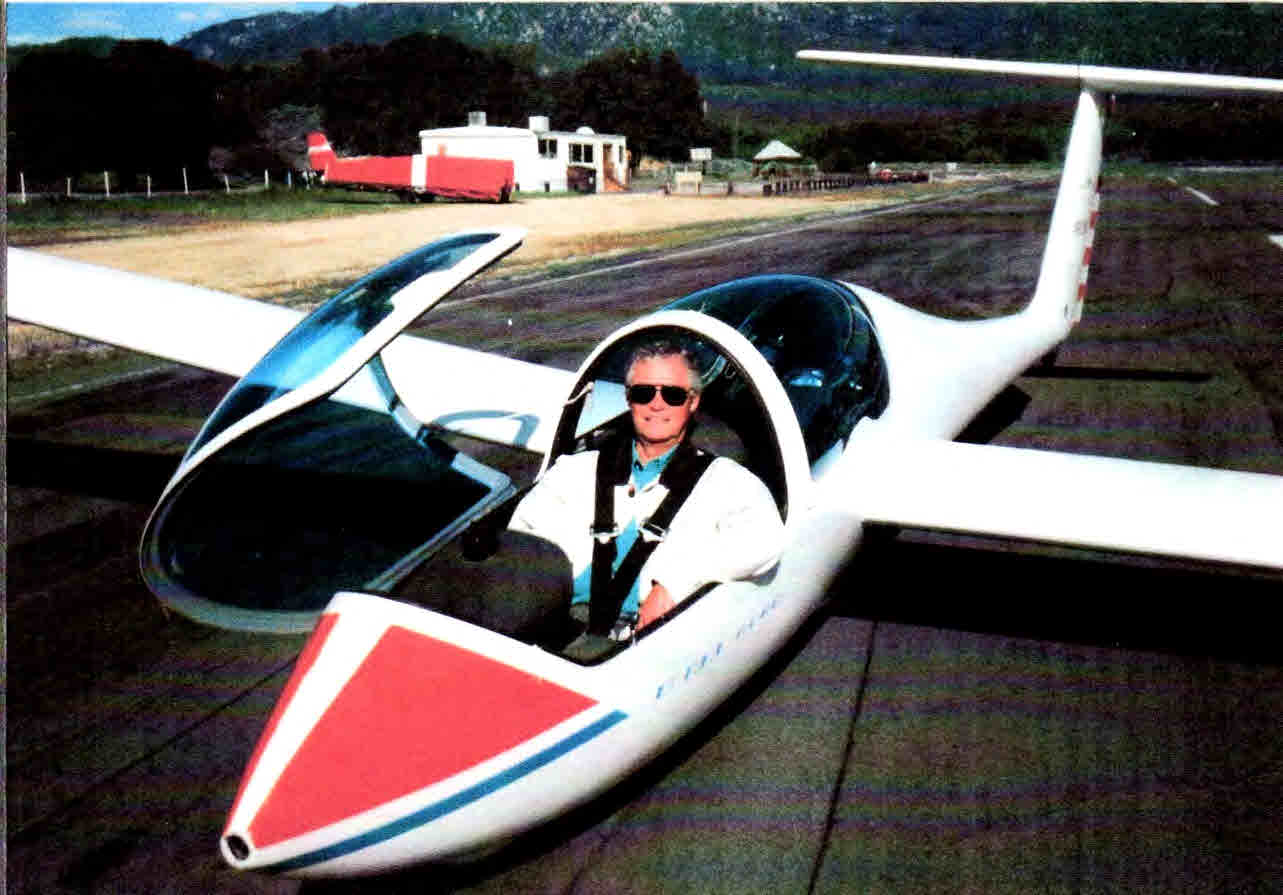 Les enjoys the 'freedom of flight' in a Sail Plane (Soaring)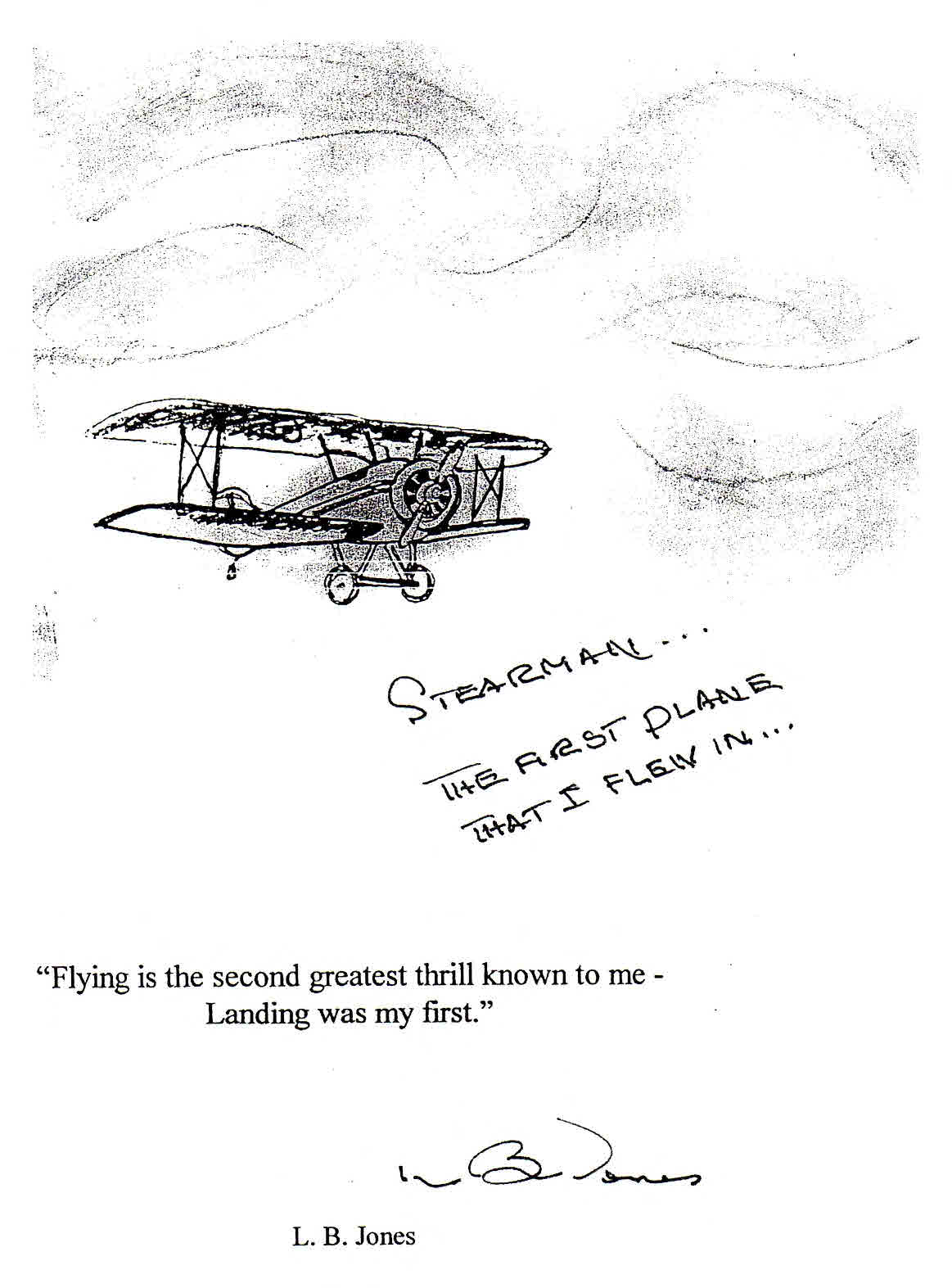 Original Drawing by Les of his first flight aboard a Stearman Aircraft
Quotes from Pilot Les:
"Takeoff is optional.....Landing is mandatory."
"Try to keep the number of landings equal to the number of takeoffs."
I'm not kidding. This friend of mine is quite extraordinary. Les has participated in the greatest pursuits any man can enjoy: sailing and flying, and enjoys several hobbies including sport fishing for marlin in Cabo San Lucas, Mexico; sketching and drawing; and creative SHORT-STORY WRITING; and world traveling. He's an athlete, sportsman, Father, Husband, Investor, College Associate Professor of Business, and all-around wonderful Guy. I'm lucky to know Les.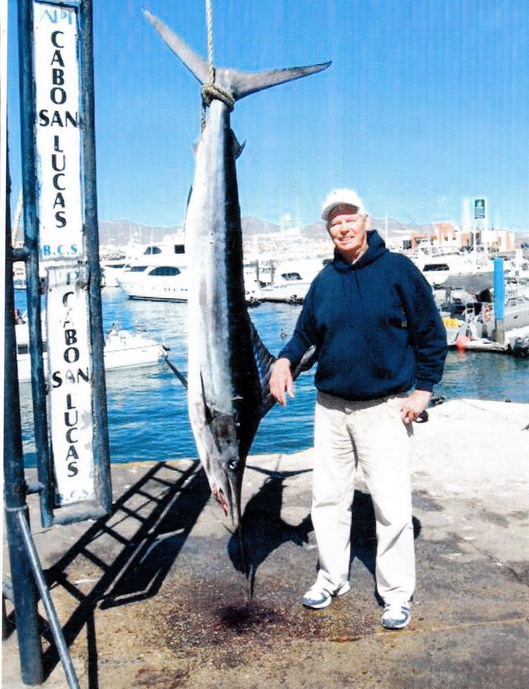 Les Hooked this Marlin off Cabo San Lucas, Mexico in February 2008. The fish measured 8' 4" and weighed 172#.
Since I was a child, I remember Les as a very handsome, athletic, businessman who seemed to always be at ease. These lifestyle choices have allowed Les to lead an incredibly high-quality, positive, happy and long life. I remember my parents telling me he was a bachelor...this was fairly rare in those days. But, then, along came beautiful Karen, and Les found a superb reason to end his bachelorhood. It has been a great pleasure to have known Les and Karen for so many years.
---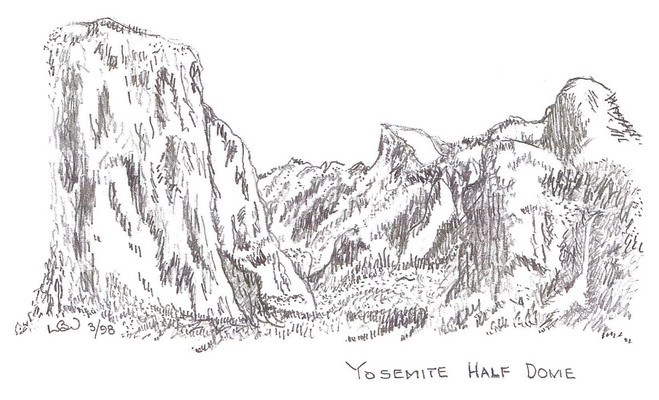 An original sketch by Les Jones of Yosemite Valley with Half Dome in the background
---
Les and his wife Karen live in San Clemente, California. He is truly a wonderful friend and mentor!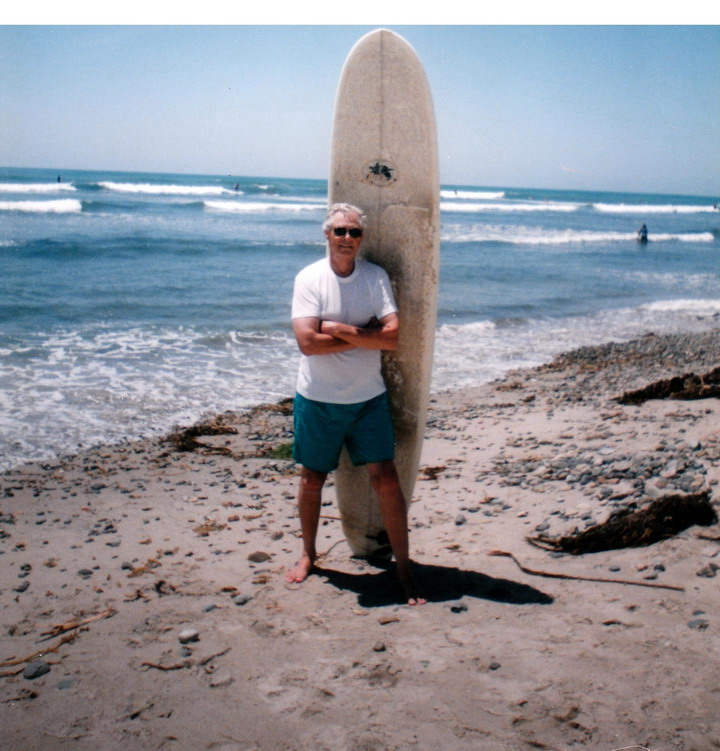 Les Surfing at San Onofre Beach in Southern California
Please write to Les at : LesAndKarenJones@hotmail.com
Please use your email program and use the above address. (Clip and Paste if you know how).