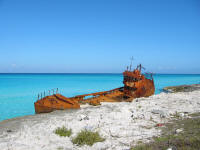 A rusted-out derelict commercial ship from Belize reminds us that the sea can be a treacherous place. This wreck is near North Bimini's entrance.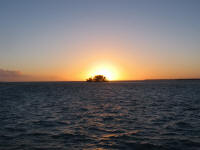 The gorgeous sunrise right off my dock at Bimini.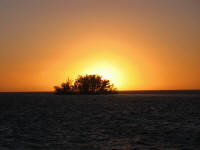 Another sunrise view.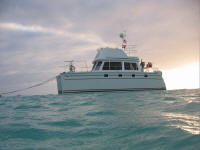 Moored off North Cat Cay for a windy evening. Sun is setting.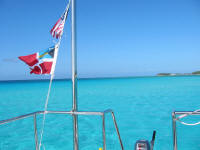 I was supposed to fly the US and Bahamian flags. Note how clear the ocean is!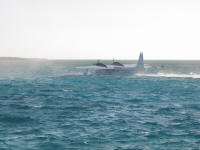 Seaplanes are commonly used for transportation between islands.
I went ashore on Eleuthera Island at my private secluded cove and came back with groceries. The price was right! My boathook nabbed the coconuts.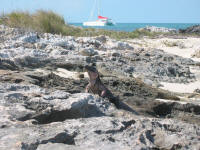 Some of the Islands were Inhabited!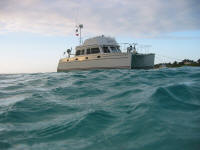 Canistel is moored for the evening at North Cat Cay. (I'm swimming with the camera in hand).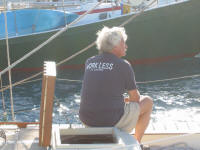 Kind and wise sailor from Connecticut. I accused him of pandering un-American slogans, but he seemed non-plussed.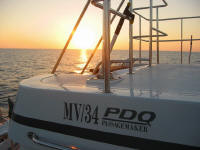 Nearing sunset while underway.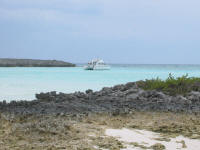 Anchored off a secluded beach at Norman's Cay in the Exumas.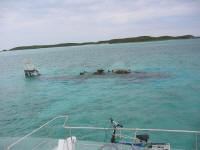 No kidding, it's a jet airplane which missed the runway. Look carefully & you'll see the wings!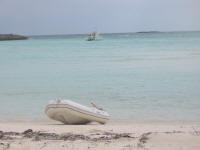 With shallow draft you can take the dinghy ashore, swim ashore, or even walk ashore!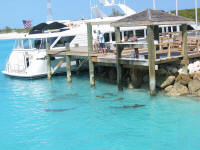 This was not my favorite swimming hole. The guy with the striped shirt is cleaning fish and dropping the entrails into the water, attracting sharks.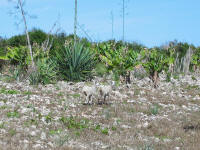 These sheep led me to some banana plants in the wilderness on Eleuthera Island.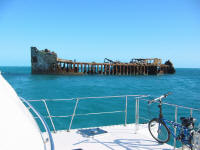 Another shipwreck south of Bimini. A popular spot for divers.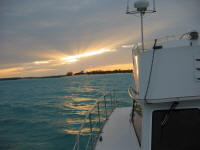 Sunset.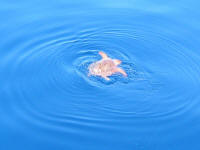 Thomas the turtle....he was just 'out there' in the middle of nowhere....20 miles from the nearest shore on an amazingly calm day with no wind.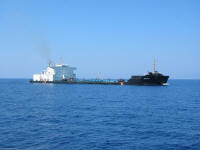 Nassau on New Providence gets it's water from nearby Andros Island. I believe this is the delivery vessel.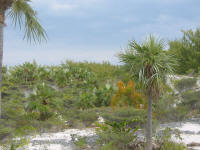 Norman's Cay - Exumas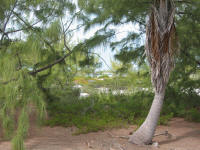 Ashore on Norman's Cay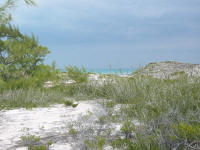 More of Norman's Cay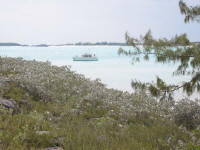 Canistel anchored off Norman's Cay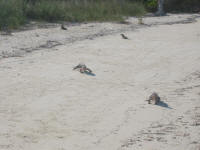 These Iguanas came to run me off their beach at Allen's Cay in the Exumas.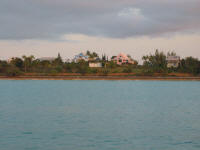 Beautiful Spanish Wells at the North end of Eleuthera Island.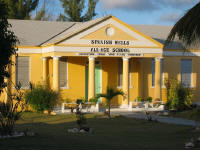 Education Today, Your Future Tomorrow!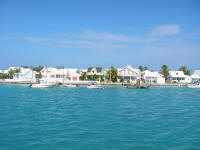 Spanish Wells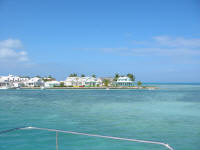 Spanish Wells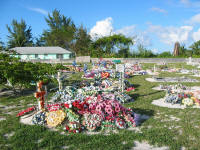 Spanish Wells: a strange but beautiful town. Where have you ever seen so many flowers at a cemetary?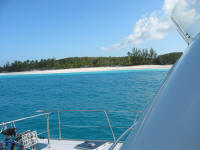 This beautiful private cove along North Eleuthera's Devil's Backbone was my home for a few days.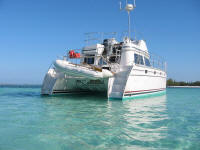 Anchored in about 4' of water.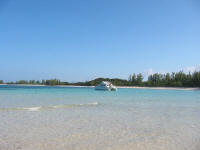 I could never get over how clear the water was!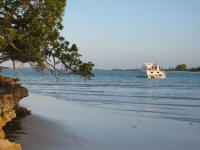 Again, at my favorite private cove at North Eleuthera.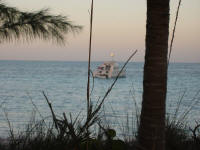 The view from shore.