Please Pray For
Steve Balkaran of Jackson, New Jersey
---
As many of you know I have a dear friend, Steve Balkaran. Steve suffered a massive stroke on September 25, 2007, and is in dire need of prayer.
The doctors' prognoses is awful, but Steve already is showing signs of recuperation the doctors said would be impossible. He remained unconscious and unaware for several days, but after a week is seemingly able to recognize people and communicate by squeezing his hand. He remains almost entirely paralyzed, however.
Steve is a man so full of life, energy, and enthusiasm, it is very surprising that this awful tragedy has occurred.
I met Steve when I was cruising my boat in Nassau Harbor in 2003. Steve came to Sacramento and worked for me as a construction foreman from December 2006 until May 2007. You can read a bit more about Steve elsewhere on my website.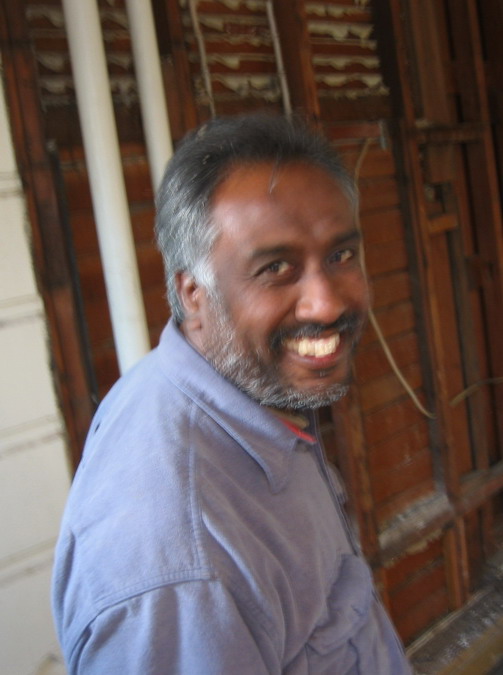 Steve who almost never lets his picture be taken (sorry it's fuzzy)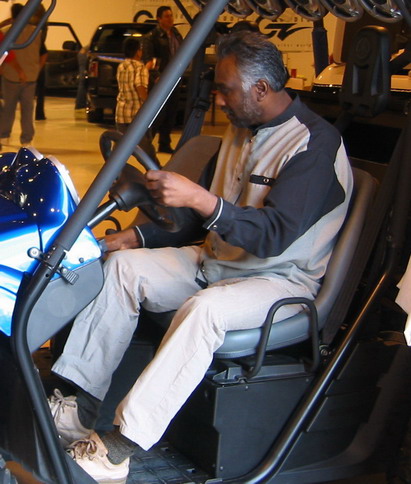 Steve loves cars and mechanical things. Steve and I attended a Classic & "Hot Rod" car show in Sacramento in January, 2007.
---
Please keep Steve in your Prayers!
-Mark
---