Mark S. Blackburn, M.B.A.
---
Gallery of Personal Photos......
Click on any photo to enlarge!

Teaching my Son, Christian to Sail (1991)

Mom - Possibly the world's best!

My 2 Children: Dedie age 8, Christian age 6 (Circa 1987)

With my Son, Christian 1996

Sister Kim, Sam, Niece Chelsea, Sister Courtney, Daughter

Daugher Dedie and her Husband, Chris Lotito on Balboa Island (1997).

Alongside the ROV Tiburon aboard the Point Lobos

Son Christian in a Roller-Blade Marathon 2000

I am at the Sacramento Zoo
My friend since 7th grade: Chuck Cook & Jody & I

Below Morro Rock at Sequoia National Park

Son Christian hasn't forgotten how to play (or run) August 2000

The daring skipper who forced the submarine to surface! May 2001

Chris & Dedie & Christian October 2000

A page right out of my High School Yearbook (Hawaii Prep 1971)

The definitive beautiful Granddaughter

Makayla & 'Uncle Mark' (December2002)

Holiday Greetings from Makayla & Ainsley (December 2002)

With Daughter Dedie in 1978 at White Sands, NM

Aboard the silver bullet (my 2-wheel Cruise Missile) at Mammoth 2003

Jetski Day on the Sacramento River courtesy of my friend Kim Berry Sept. 2003
Mark and his South American Sweetheart

Cruising off the Exumas on my Bahamas cruise 2004

My Daughter & I on Mother's Day 2004 in Las Vegas, NV

Arriving in Miami after 28 days at sea

Hiking at Red Rock Canyon outside Las Vegas, NV

Sailing on San Francisco Bay Summer 2005

Sacramento Zoo April 2007
(Click on any of the above photos to enlarge)
---
Photos of my 2 beautiful Grandaughters in July 2004
Photos of my 2000 mile maiden cruise aboard the Canistel
Photo Highlights of my 2004 700-Mile Bahamas Cruise
Photos of my Cousin Todd Huft's Wedding in Denver & side trip to Aspen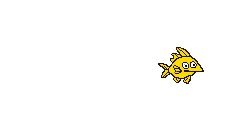 Mark Blackburn