Photo Gallery of the Maiden Cruise of the Canistel -- 2000 miles in 28 days -- Toronto to Miami
Page 3 Schenectady to West Point < Previous > < Next > Cruise Report Mark's Homepagey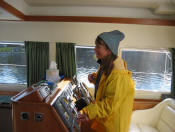 Ida has now figured out how to use the autopilot! Ten degrees to Starboard!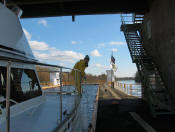 The locks near Schnectady, NY.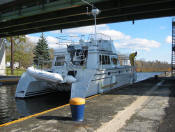 Schnectady, NY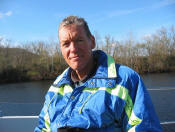 The undaunted, but slightly cold skipper nears the end of another cruising day.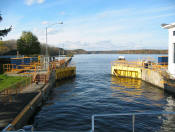 Up to the correct level, our lock opens and we proceed on our trip.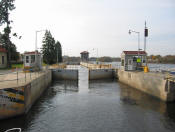 The lock closes behind us.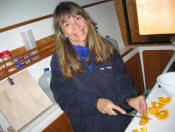 Ida knows how to keep the crew energized.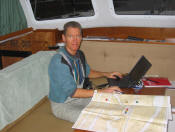 Navigation is increasingly going high-tech.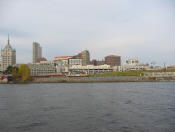 Troy or Albany....do you know which?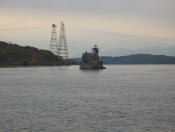 A Lighthouse on the Hudson.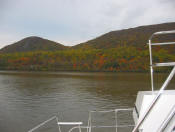 Moving down the Hudson River to NY Harbor.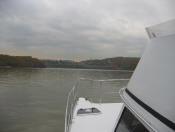 Southward on the Hudson.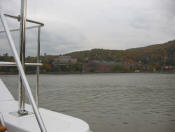 Nearing West Point.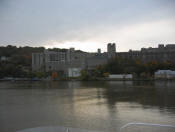 West Point.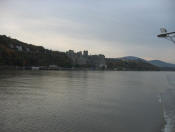 Leaving West Point.
Page 1 Departure to Oswego, NY
Page 2 Oswego, NY to Amsterdam, NY
This is Page 3 Schenectady, NY to West Point
Page 4 New York Harbor
Page 5 New Jersey & Delaware
Page 6 Annapolis & Washington D.C.
Page 7 Strange Sights of the Chesapeake Bay
Page 8 Norfolk, VA & the Intracoastal Waterway
Page 9 North Carolina
Page 10 Charleston, SC to Miami Florida