Photo Gallery of the Maiden Cruise of the Canistel -- 2000 miles in 28 days -- Toronto to Miami
Page 6 Annapolis & Washington D.C. < Previous > < Next > Cruise Report Mark's Homepage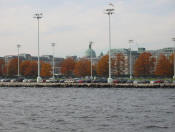 Annapolis, Maryland's Capitol.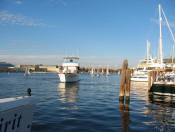 Annapolis Harbor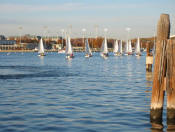 Annapolis has a strong sailing tradition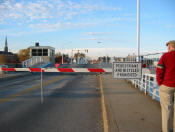 In Annapolis I received my first folding bicycle ordered over Ebay. I was out to see the town!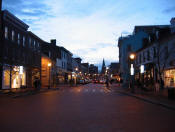 Annapolis is very charming (if cold).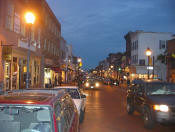 Finally I was learning how to use my camera at night.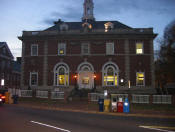 Historical Building in Annapolis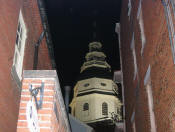 Capitol Dome, State of Maryland.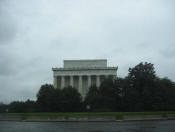 Lincoln Memorial, Washington D.C.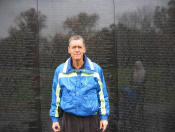 A Vietnam Era Veteran surveys the damage & is Thanks his God his name does NOT appear.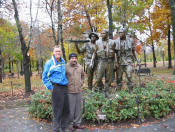 My former Brother-in-Law Sam Abdo, also a veteran. Sam and his family welcomed me to Washington D.C.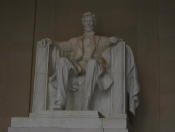 Abe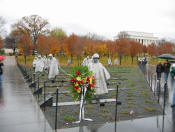 Korean War Memorial ... our country is famous for it's Wars.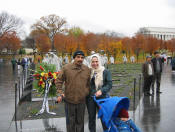 Sam Abdo and his wife & Son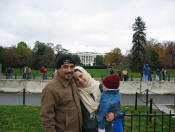 The Abdos.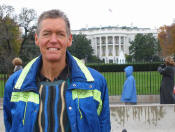 Canistel's skipper in front of King George's Castle near the Potomac.
Page 1 Departure to Oswego, NY
Page 2 Oswego, NY to Amsterdam, NY
Page 3 Schenectady, NY to West Point
Page 4 New York Harbor
Page 5 New Jersey & Delaware
This is Page 6 Annapolis & Washington D.C.
Page 7 Strange Sights of the Chesapeake Bay
Page 8 Norfolk, VA & the Intracoastal Waterway
Page 9 North Carolina
Page 10 Charleston, SC to Miami Florida