Photo Gallery of the Maiden Cruise of the Canistel -- 2000 miles in 28 days -- Toronto to Miami
Page 5 New Jersey & Delaware < Previous > < Next > Cruise Report Mark's Homepage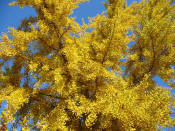 Southern New Jersey was beautiful.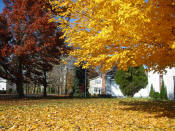 Fall Colors.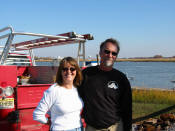 Tim and Linda Silvio of Down Jersey Yacht Repair. Tim was an Angel from God who helped me when I really needed it.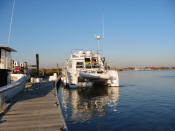 Canistel on the Cohasset River, New Jersey.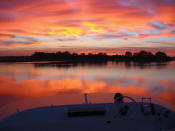 A Surreal Sunrise departure from the Cohasset River.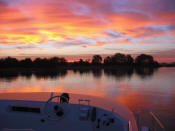 Red Sky at night--Sailor's Delight! Red Sky in Mornin' -- Sailor Take Warning!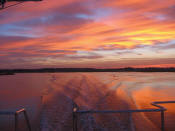 Heading out to the Delaware Bay.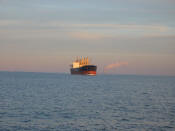 This is a shipping Lane.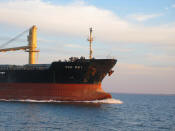 This is the bulbuous bow common now to most freighters.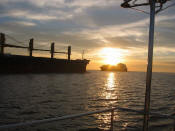 This is really a shipping lane!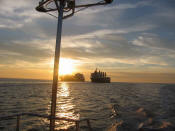 I was moving just a knot or two faster than the other Northbound vessel.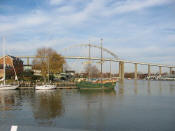 What century is this? (Along the Delaware & Chesapeake Canal).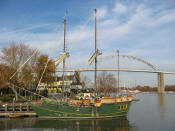 Cute!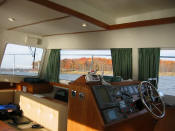 The Interior of the Canistel.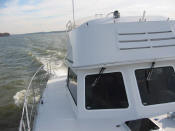 She pretty much drives herself.
Page 1 Departure to Oswego, NY
Page 2 Oswego, NY to Amsterdam, NY
Page 3 Schenectady, NY to West Point
Page 4 New York Harbor
This is Page 5 New Jersey & Delaware
Page 6 Annapolis & Washington D.C.
Page 7 Strange Sights of the Chesapeake Bay
Page 8 Norfolk, VA & the Intracoastal Waterway
Page 9 North Carolina
Page 10 Charleston, SC to Miami Florida