Photo Gallery of the Maiden Cruise of the Canistel -- 2000 miles in 28 days -- Toronto to Miami
Page 8 Norfolk, VA & the Intracoastal Waterway < Previous > < Next > Cruise Report Mark's Homepage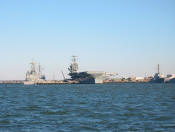 Naval Hardware. Does it oppress our enemies or our taxpayers more?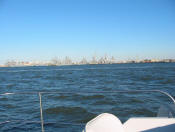 Navy hardware.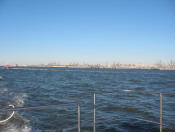 Navy hardware.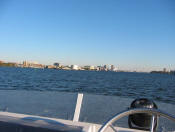 Entering Norfolk Harbor.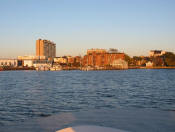 Past the war toys, it gets nice.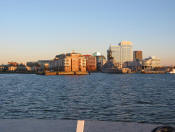 More war toys.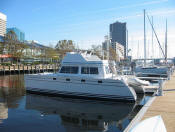 Berthed in a very nice Norfolk Marina.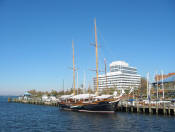 In front of my marina was this beautiful historical sailing ship.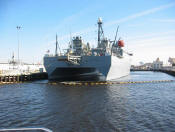 My boat on steroids.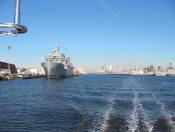 More naval hardware.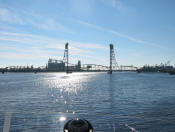 In the vicinity of this bridge I am officially entering the Intracoastal Waterway.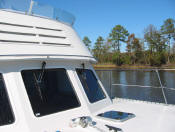 The waterway is very tame.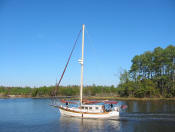 And traveled.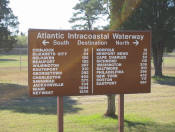 Mileages along the waterway...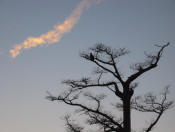 Spotted an eagle while underway through a channel! Can you find it?
Page 1 Departure to Oswego, NY
Page 2 Oswego, NY to Amsterdam, NY
Page 3 Schenectady, NY to West Point
Page 4 New York Harbor
Page 5 New Jersey & Delaware
Page 6 Annapolis & Washington D.C.
Page 7 Strange Sights of the Chesapeake Bay
This is Page 8 Norfolk, VA & the Intracoastal Waterway
Page 9 North Carolina
Page 10 Charleston, SC to Miami Florida