Photo Gallery of the Maiden Cruise of the Canistel -- 2000 miles in 28 days -- Toronto to Miami
Best Photos Cruise Report Mark's Homepage
These are the 'Best Photos' of the trip. To scan through all of them in chronological order click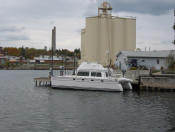 Awaiting customs clearance at our US Point of Entry: Oswego, NY.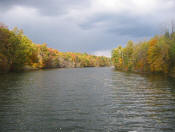 Beautiful Fall Colors on the Erie Canal.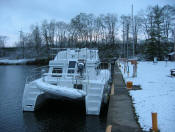 Snowfall on Canistel in St. Johnsville, NY. A town so far off the grid, they'd never met anyone from California!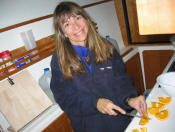 Ida knows how to keep the skipper happy.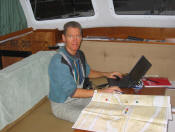 Navigating has gone high-tech compared to my teenage years.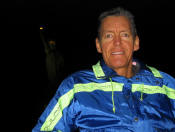 Just to my left is the faint glow of Lady Liberty...We had just arrived to NY Harbor.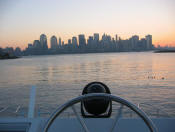 Leaving NY early in the morning.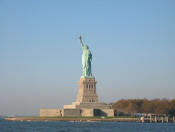 I love what she stands for!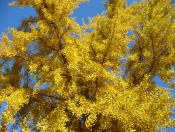 Spectacular fall colors in New Jersey.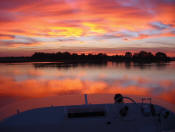 Leaving the Cohasset River north of Cape May, NJ early in the Morning.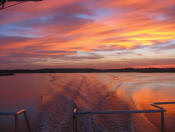 A Surreal Sunset. (Red Sky at night, sailor's delight; Red Sky in morning, Sailor take warning).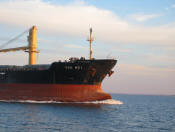 I had to keep my eyes open for other ships.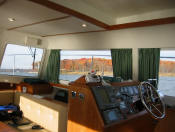 Interior steering station.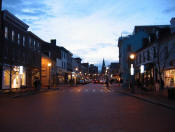 Annapolis: a charming town.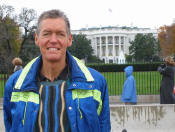 In front of the White House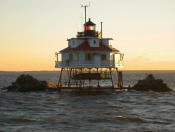 Strange Lighthouse off Annapolis.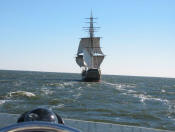 What century is this? (On the Chesapeake).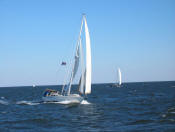 I loved watching sailboats. (But, seldom saw such good sailing conditions).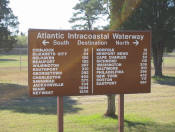 After entering the ICW (Intracoastal Waterway) near Norfolk.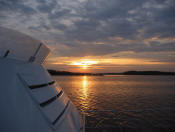 Another beautiful cruising morning (in N. Carolina).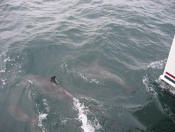 Porpoises off my bow off the coast of South Carolina. It began to feel a bit tropical here.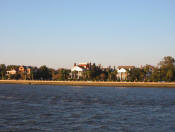 Charleston, SC....a beautiful city.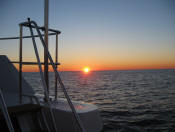 Sunset off Georgia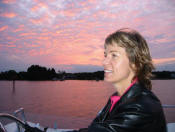 Suzan joined me from Daytona Beach to Miami.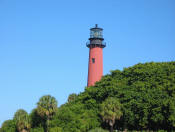 Beautiful Lighthouse near Point St. Lucie, FL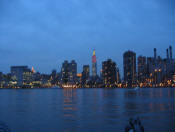 Out-of-order photo of NYC.
Cruise Photos in Chronological Order
Page 1 Departure to Oswego, NY
Page 2 Oswego, NY to Amsterdam, NY
Page 3 Schenectady, NY to West Point
Page 4 New York Harbor
Page 5 New Jersey & Delaware
Page 6 Annapolis & Washington D.C.
Page 7 Strange Sights of the Chesapeake Bay
Page 8 Norfolk, VA & the Intracoastal Waterway
Page 9 North Carolina
Page 10 Charleston, SC to Miami Florida